This is what I recommend you should use to have your home safe at its best:
With this list, you will make the most out of your safe and save money.
1- Batteries
Opening your safe is essential. You don't want your batteries to be dead when you need your valuables. Always replace your safe stock batteries with high-quality ones.
These batteries on Amazon are the best for AA batteries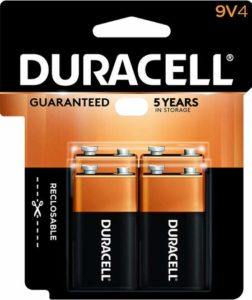 These batteries on Amazon are the best for 9v batteries
Remember that sometimes batteries are strong enough to light the led but not powerful enough to operate the lock, especially if there is a motor that opens the bolts (no knob to turn). You might think that your safe is out of order but in reality, it is just the batteries that are too low.
Remember also that bad and old batteries might leak and damage the electronic board in your safe: you will save money buying the best batteries.
Good batteries give good results in arch conditions: cold, heat, humidity, and so on where cheap batteries just fail.
Some safes have their batteries accessible from the inside! Yes, that is a bad design flaw. There is either an emergency key, or a wire to open the safe. You will never find those when the batteries are dead. That is another reason why, if your safe has batteries inside, always put good quality batteries in it.
If you need help, I have detailed a complete guide on how to change batteries in a safe. There is not much to it, once you have read this how-to, you will swap batteries in your safe in no time.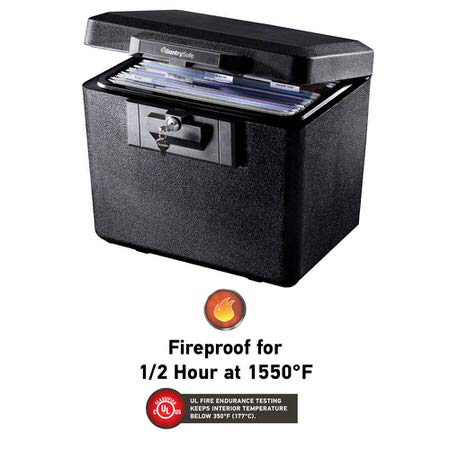 2- Fireproof Boxes with Key Lock
Sometimes you only need to protect a couple of documents from theft and fire. This box might be enough, although I won't recommend that.
But if you already have a bolted safe in your home and don't want to change it, this box from Sentry is a significant upgrade. I was shocked by how cheap it was the last time I checked on Amazon. It will save you the hassle to look for a new safe, buying it, install it while getting rid of the old one…
It is fireproof and is UL Classified to withstand 30 minutes at a temperature of 1550°F. It will protect CDs, DVDs, or any backup from fire. There is plenty of room to store documents without folding them (0.61 Cubic Feet).
It comes in three sizes. If you can't fit the large one in your existing safe, there is a 0.15 and a 0.18 Cubic Feet one.
| Sentry | Fireproof Box 0.61 |
| --- | --- |
| Weight | 29.9 pounds |
| Size | 0.61 Cubic Feet |
| Ext. Dimensions | 15.3 x 12.1 x 13.6 inches |
| Int. Dimensions | 12 x 8.5 x 10.4 inches |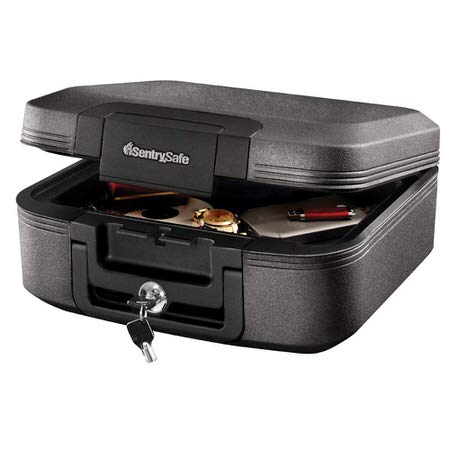 3- Fireproof and Waterproof box with key lock.
You already own a safe and you are pretty happy with it. But you realize it is not waterproof. Maybe, you have read why a waterproof safe is important and why I recommend buying one.
Look no further: you can just upgrade your existing safe and add a box from Sentry that is fireproof and waterproof.
This one can be ordered easily from Amazon and is a great value. Always check the dimensions to be sure it will fit in your safe.
It is fireproof for 30 minutes for a temperature of 1550°F, but also waterproof. It is ETL verified for 72 hours of water submersion and will protect your documents, important papers, and back-ups during a flood but also fire if the fire department pours water on the safe.
There is a key that can provide additional security. For example, one person can access the safe but not the box, and you can access both.
This box will protect CDs, DVDs, and USBs in the case of water submersion.
There is an in-lid organizer where you can store small items for quick access.
A carrying handle will prove to be useful if you ever have to grab the box in an emergency.
| Sentry | Waterproof Box |
| --- | --- |
| Weight | 17.8 pounds |
| Size | 0.28 Cubic Feet |
| Ext. Dimensions | 14.3 x 15.4 x 6.6 inches |
| Int. Dimensions | 8.5 x 12.8 x 4.4 inches |
4- Desiccant.
A good desiccant is important if you have humidity in your safe.
I use this one from Amazon.
I have covered in several instances that humidity can be a problem if you own a safe. It is particularly true if your safe is waterproof. For example, waterproof safes are airtight. Consequently, moisture from the air can get trapped inside the safe when you close the door. You will be exposed to the risk of moisture in the long term. It is recommended to open the door once in a while to let fresh air in, but also to keep a desiccant pack inside to capture moisture when the door is locked. The pack has to be replaced or reactivated in the oven at least every six months or earlier if your environment is particularly humid.
This pack is made of 5 pack 60-gram silica gel desiccant packet for your safe. It absorbs and holds moisture from the surrounding air. It will prevent:
rust and corrosion for the safe itself as well as its content,
moisture and mold on the documents stored in the safe,
bad smells in the safe.
It is non-toxic and can be reused indefinitely: you can reactivate them by placing them in an oven at 220° for 2 to 3 hours on a baking sheet.
If you have moisture in your safe and/or you have an airtight waterproof safe, these are must-haves to prevent mold to damage your documents. And this product can be reactivated if needed to be reused.
5- Dehumidifiers.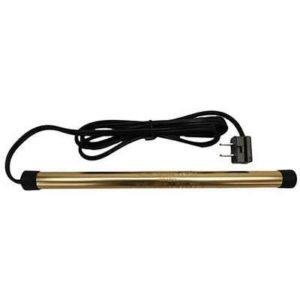 A good choice is a Goldenrod, easy to find on Amazon and works pretty reliably for the price.
Its principle is quite simple: it raises the temperature of the safe slightly for example 6 to 8°F. This is enough to help get the humidity down. You prevent corrosion, mildew, and humidity which damage your belongings.
It is recommended to install the device at the bottom of the safe because heat naturally rises.
How to install it? If your safe has a 110v outlet inside, it is straightforward. If not, you can take advantage of one of the pre-drilled holes that are usually made in the back of the safe for securing it to the wall to insert a wire. You can use a Goldenrod together with a desiccant for better results. No need to empty a water tank regularly with a Goldenrod.

Small dehumidifier
You can also put a Small dehumidifier inside your safe. For example this mini dehumidifier from Amazon. It helps to remove damp mold and moisture in small spaces. You can also have it close to your safe. It is energy efficient with low power consumption because it uses advanced Peltier technology and stops when full. You will have to empty the water tank regularly.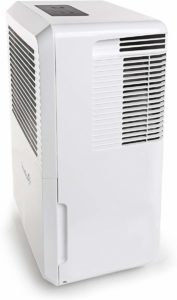 Big Dehumidifier for the garage itself.
If your garage in itself is too humid, then you can use
A dehumidifier to keep moisture out of your whole garage. This 70-pint dehumidifier has a capacity for up to 4,500 Sq Ft rooms and is programmable. The last time I checked Amazon, it was a really good value. The compressor technology is energy-star compliant. It gives better air by preventing mold, mildew, dust, allergens, and odors. Your garage itself will be more comfortable, not only your safe. You will be better in your garage to work and store anything including food. It might be more expensive up front, but will be easier to maintain or operate than a small dehumidifier inside the safe. The size and power of this unit will provide a noticeable result that you can measure on your humidity gauge. It first has to run 24/7. Then automatic is good even to bring the humidity down south of 50%. And you regain a room in your house.
6- Biometric Pistol Safe.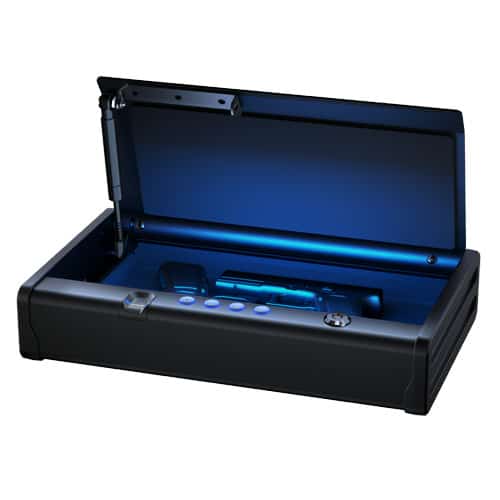 If you want another layer of security to conceal your gun, even more, this is for you. You can add this to your existing safe and be extra precautious. At the same time, you don't give up comfort for security because this small safe gives quick access to your pistol as it is biometric. Once open, it gives a beautiful sight to your gun lit by several led lights and it is useful inside another safe.
The capacity is 0.115 cubic feet it provides a two pistol capacity. The construction is sturdy and the lock heavy duty. It has a fingerprint scanner with a silent lock and an override key. It is also California DOJ Certified for firearm storage and protection.
It ranges from 200$ to 400$ on Amazon, depending on the capacity (a 1 or 2 pistol capacity), and provides really good value when you already own a safe which is not certified for firearm storage and you don't want to change it. Go and check it out on Amazon.
7- Fire and Water resistant Bags
This one is a little accessory that can be very useful as well. Everything is in the title. If you want to store important papers in a simple lock chest or a regular home safe (without insulation or fire and water protection), these little bags with a zip will protect your documents, money, or checks a step further without putting down a big chunk of money.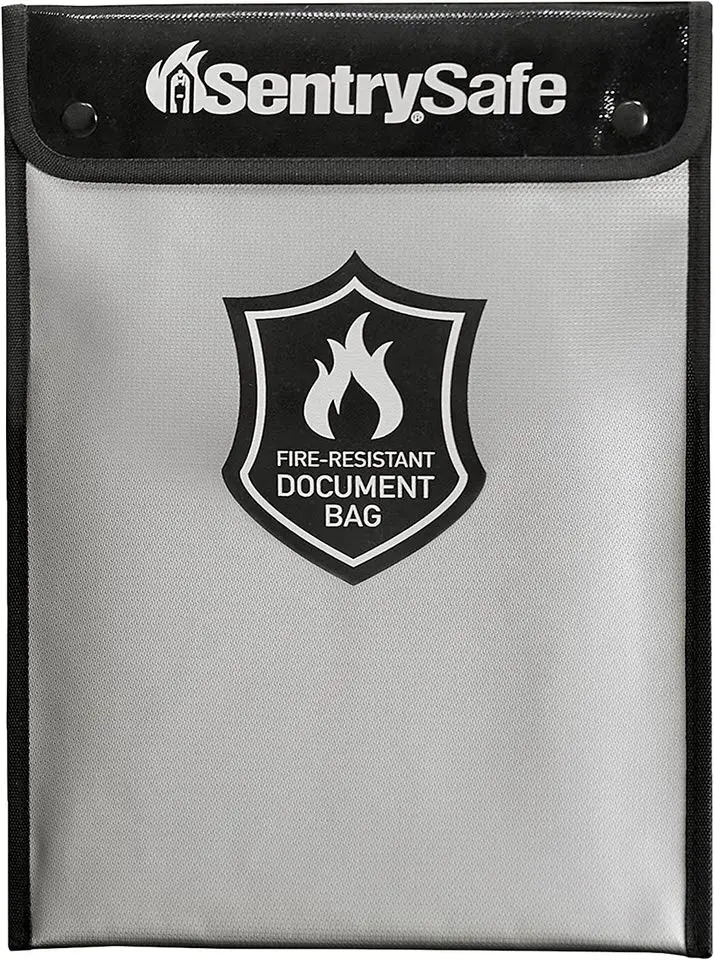 They come quite cheap on Amazon, and trying them out is a no-brainer. This bag is sturdy and made out of a 4 layer of protection made out of silicon-coated fiberglass exterior. It is rated to resist a brief fire exposure and protect your cash, documents, or small valuables. It is a great complement to any safe, including a fireproof safe whose fire rating will be even better with that accessory.
8- Additional trays
These could be easily overlooked, but for a minimal price, they can add value and comfort to your safe. This one from Sentry is quite cheap on Amazon et is a good addition to your safe. Check the compatibility with your model and brand of course.